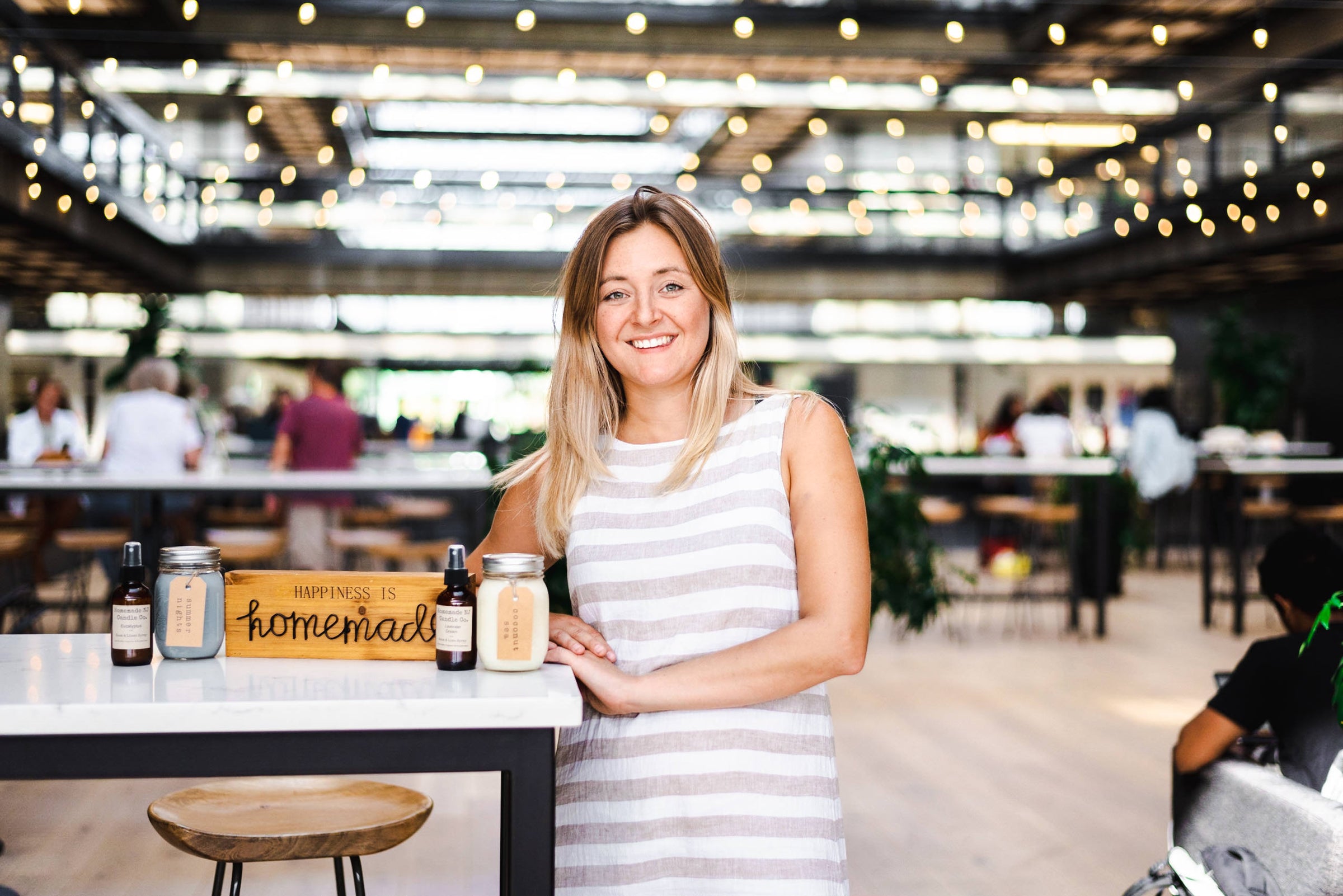 LEARN MORE ABOUT
HOMEMADE NJ
Learn more about the story behind Homemade NJ, where you can find our products across New Jersey, and where you can connect with us in person!
HOMEMADE NJ FOUNDER
STEPHANIE ERHARD
Homemade NJ started out as a batch of candles made as Christmas gifts. With all the passion and heart that was put into the gifts, slowly the idea came to mind to start a business. With some trial and error, I finally came to a rustic style that matched my personality perfectly.
OUR CANDLES
For a guaranteed long-lasting and clean burn, we only use soy wax in our candles. All of our scents are cruelty-free and contain natural ingredients to ensure the aroma will envelop your entire home. Our mason jar vessels are the perfect classic accent to any home!